True worship is a heartfelt expression of love, adoration, admiration, fascination, wonder, and celebration. It's something that happens in your heart and soul when you begin to praise God for who He is and thank Him for what He has done.
Worship is key in drawing closer to God.
1 Chronicles 16:23-31  
Sing to the Lord, all the earth;
Proclaim the good news of His salvation from day to day.
Declare His glory among the nations,
His marvelous works among all peoples.
 
For great is the Lord, and greatly to be praised;
He is also to be feared [with awe-filled reverence] above all gods.
For all the gods of the peoples are [lifeless] idols,
But the Lord made the heavens.
 
Splendor and majesty are [found] in His presence;
Strength and joy are [found] in His place (sanctuary).
Ascribe to the Lord, O families of the peoples,
Ascribe to the Lord glory and honor and strength.
 
Ascribe to the Lord the glory and honor due His name;
Bring an offering [of thanksgiving], and come before Him;
Worship the Lord in the splendor of holiness.
Tremble [reverently] before Him, all the earth;
The world is firmly established, it will not be moved.
Let the heavens be glad, and let the earth rejoice;
And let them say among the nations, "The Lord reigns."
We asked a few people from church to share with us what worship means to them and/or why is it important to them:
Worship is an expression of praise from the depths of our hearts toward God.
– Glory Kazumba
---
John 4:24 "For God is Spirit, so those
who worship Him must worship in spirit and in truth."
My spirit is always crying out to me to worship. When we worship in spirit, the weak flesh has no choice but to follow. When I feel tired or lazy or so busy that time escapes me, I am always hearing my spirit crying out to worship.
Worship in spirit can be audible, can be silent, can be a known language, an unknown language, or mutterings as the Holy Spirit provides. It's not just Sunday morning, but 24/7.
As a drummer on a worship team, my passion is being united as a team in lifting up the name of Jesus. I love to see others being led in worship. I love to say to the Almighty, "Use me to draw others to You." So, we worship in spirit, but the verse continues.
Worship in spirit AND TRUTH. What?!? As Pilate asked Jesus, "What is TRUTH?" Jesus's answer – "I am the Way, the Truth, and the Life." Worship is LIVING like JESUS, and as a worshiper, my passion is to do so every day.
Many know me. I'm far from perfect, as Jesus is. But, that doesn't negate my passion to worship, to live as Christ, the Truth. Worship in spirit and in truth. Praise the Lord.
– Alden Jacobson
---
The Importance of Corporate Worship To Me…
The scripture verse that comes to my mind always when I worship with other people is Psalm 133:1-3 "Behold, how good and how pleasant it is for brethren to dwell together in unity! It is like the precious ointment upon the head, that ran down upon the beard, even Aaron's beard: that went down to the skirts of his garments; As the dew of Hermon, and as the dew that descended upon the mountains of Zion: for there the Lord commanded the blessing, even life for evermore."
There is an anointing, freshness, blessing that always comes when we worship together regardless of the the culture, background, colour, race, language. And I believe it is the heart desire of God to have His people come together and worship Him in unity. The just concluded "Unstoppable Faith Conference" (held at New Song Church in April 2019) is a great example for me, really life changing worshipping with men and women of God, brothers and sisters in Christ. I felt so refreshed and blessed!
What Worship Means To Me…
Worship to me simply means fellowship and communion with God with our without music, on or off stage. God is a Spirit, I am a spirit, born of Him and the way I commune with Him is through worship in spirit and in truth, either at work, church, school, driving, gym, wherever, whenever because He's always with me. And He's faithful to never leave us either we feel it or not, He is a good God.
– Daniel Ojo
Follow Daniel Ojo online and listen to his music:https://thepsalmistmusic.com/
---
For me it is so important to worship God, it is an expression of love for Him. Bringing a strong connection with the Lord – changing the atmosphere. Also, when I am feeling down or sad – changes my mood, and can change others too. Moreover, it's like a prayer to my soul!
– Cristie Praxedes
---
Worship is war.
We are human, but we don't wage war as humans do. We use God's mighty weapons, not worldly weapons, to knock down the strongholds of human reasoning and to destroy false arguments.
2 Corinthians 10:3‭-‬4
When I'm worshiping God, it's not because he needs me to do it, it's because I need armour to face unseen enemies. He deserves our endless praise, but worship has a purpose. A journey, not a discovery of God, but a discovery of myself. What God has equipped me for. War.
---
I love being able to connect with God and disappear in the worship, and often for me worship and prayer go hand in hand, and a song can change into a powerful time of prayer. Worship always resets my focus on God no matter how many times I get off track. It clears my mind and brings forward the truths God has said about me! The days I listen to worship music on my commute vs the days I listen to other music, there is notable difference in my mindset and heart. The struggles of the day always seem easier to face when I started my morning reminding myself of what He has done and is doing for me!
– Allison Boyd
---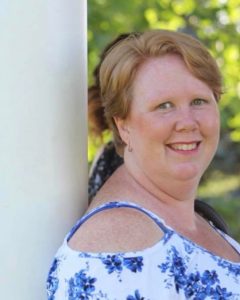 Worship is important to me, because it is a time I can forget about everything that is distracting me. It allows me to focus on God and only him, and it becomes a direct conversation with my Father.
Often times I will be driving and just put worship music on, I will start praying and having a "chat" with my Heavenly Father, and when I choose to then stop and listen I can hear HIM talking to me. In those moments I know I am truly loved, I am valued, I feel so connected to God and that he is listening to me…. my struggles, my every worry/fears, my every accomplishment and successful moments, and everything that is important to me. He gives me wisdom and helps me understand what I might be doing wrong and how I can be an encouragement to others.
Worship also puts me in a better mood, when I am frustrated or discouraged putting worship music on and just singing and dancing lifts my spirit, and helps me change my mindset.
– Colleen Brandes
---
Worship to me is more than just singing or playing Christian music, it's about that special connection that I get with Jesus, and just being able to let go of all my problems and insecurities and just praise God and thank him for all of his beautiful creations.
Psalm 95:6
Oh come, let us worship and bow down; let us kneel before the Lord, our Maker!
---
Worship, brings me back to where my focus should be, on Jesus. It reminds me of who God is, what he did for me and how much he loves me. Worship allows me to express my love and devotion to my heavenly Father.
– Bev Kesselring
---
I'm a super visual person, often when I worship I picture that scene in pride and prejudice where Mr. Darcy and Elizabeth are dancing in the room and everyone else disappears because the moment is purely about them and their relationship. Worship to me is moments purely about my relationship with Jesus, being vulnerable with him and affirming truth about who I know him to be. Moments of absolute contentment with who God is no matter what I'm going through.
– Caitlyn Foertsch
---
Worship is a time where I can forget about the chaos that life has to offer and focus on who and what really matters; God and His Kingdom.
– Emma Mischuk
---